Green Detector Mobile Application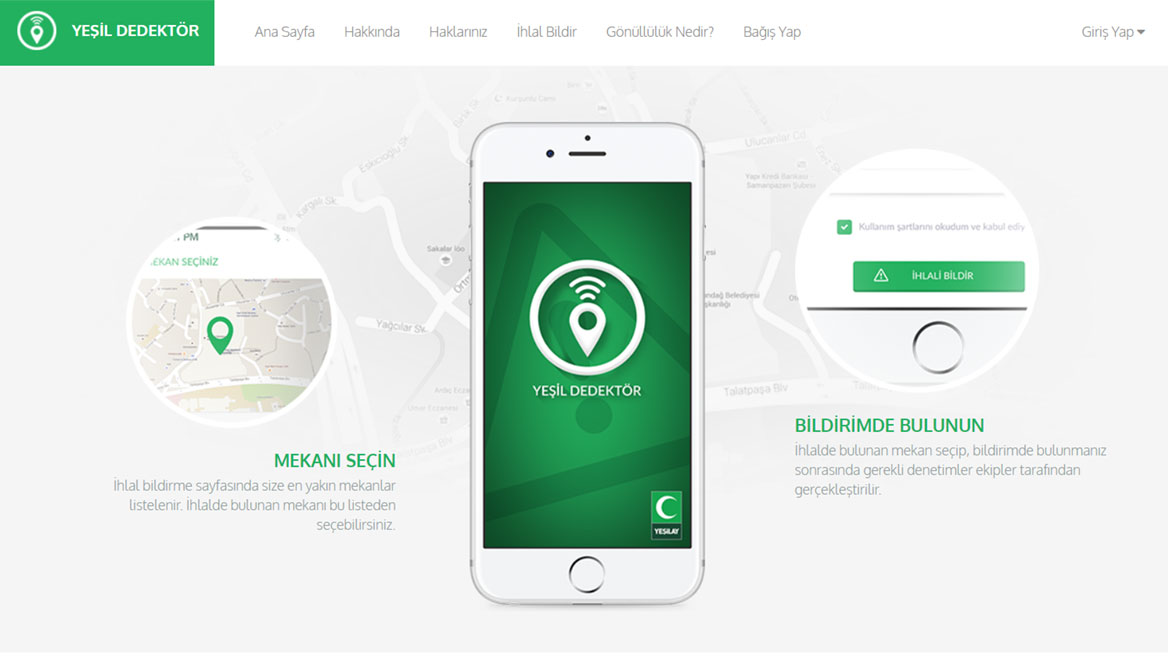 Green Detector mobile application is a mobile application aiming at decreasing violation of enterprises and customers violating tobacco products use indoor. Green Detector has been developed to ensure the ban of tobacco products use indoor is respected, to create awareness within society for violations and to protect rights of people who do not use tobacco products and raise their awareness on their legal rights.
This mobile application aiming at decreasing violations of enterprises and customers can be used by downloading to smart phone or tablet. Statements made through choosing location and ground on application are directed to audit system of the Ministry of Health and reaches to area inspection team. Area inspection teams go to ground where there is violation and perform inspections and required proceedings.