Sepetçiler Pavilion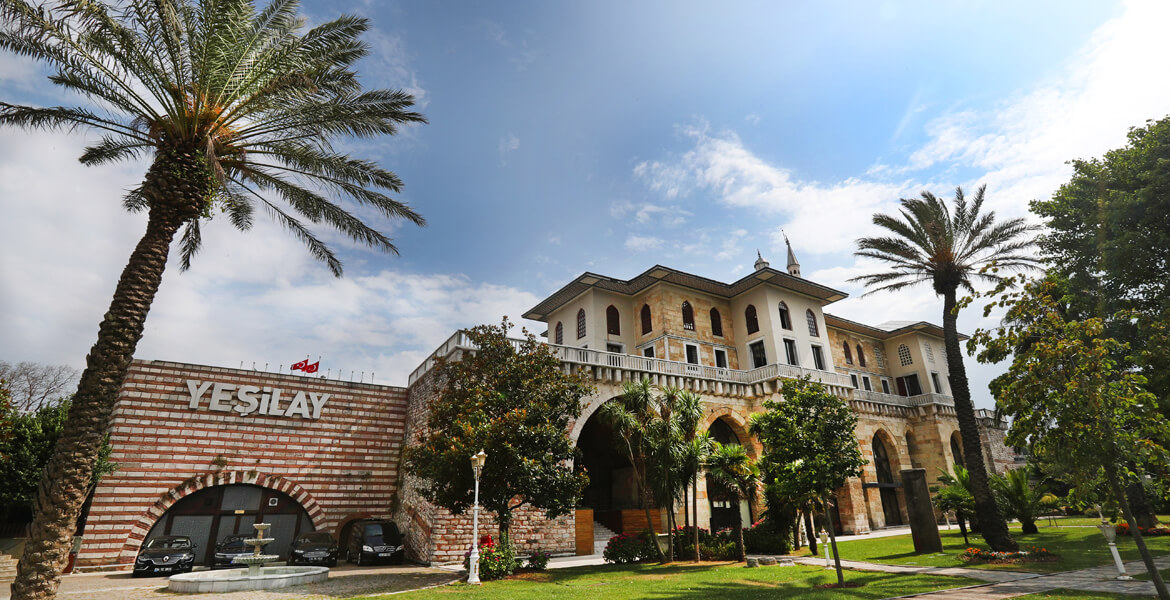 Sepetçiler Pavilion
Sepetçiler Pavilion, constructed by Sultan Ibrahim in 1643 on the old Byzantine castle walls, today serves as the Headquarters of the Green Crescent. Of all the structures that stood on the coast and in the outer garden of Topkapı Palace in its history, only Sepetçiler Pavilion has survived to the present day. The red marble used for its construction was brought from Darıca and Rusçuk, the tiles came from Iznik, and the iron components and nails came from Samakoy and Thessaloniki.

According to an inscription on the door arch of pavilion, the Pavilion was within the boundaries of Topkapı Palace at the time of its construction, and was renovated in 1739 during the reign of Sultan Mahmut I (1730–1754). The building underwent further repairs in the mid-XIX century, and while these renovations did not change the architectural style of the structure, in a photograph taken during the Crimean War, Sepetçiler Pavilion resembles a barracks.

Where does the name Sepetçiler come from?
There are several different versions of how Sepetçiler Pavilion, one of the most magnificent mansions built in the Ottoman period, got its name. One source claims that the extraordinary buildings erected in Edirne Palace were referred to as Sepetçior Sultani, and so this pavilion was also named Sepetçiler. Another story claims that Sultan İbrahim had been aided by wicker workers and basket makers when he rebuilt an old mansion that stood on the site, and so provided protection to those craftsmen who were set up behind the Pavilion. Following the construction of the Pavilion, the artisan basket makers in its vicinity continued their work and the Pavilion was named after them.
Sultanate Boats
Another important aspect of Sepetçiler Pavilion in Istanbul was that it shared its location with the moorings for the palace boats. The Sultans' boats were protected here before the railway cut the sites connection to Topkapı Palace.
The Green Crescent Headquarters
Sepetçiler Pavilion was used as a military pharmaceutical warehouse in the first years of the Republic, but was completely abandoned before the restoration, and left to ruin. It was earmarked for expropriation in the plans for the coastal road in 1955, but this idea was abandoned due to its historical importance. After being restored by the Directorate General of Foundations in 1980, it was used as the International Press Center of the Directorate General of Press and Information.

The Eminönü Service Foundation restored the Pavilion in 1998. Following the use of the Press Center, Sepetçiler Pavilion served for different purposes such as a restaurant and then used as the European Capital of Culture Project Office until June 2011. Sepetçiler Pavilion was then allocated to Green Crescent, and has served as the Headquarters of the organization ever since.