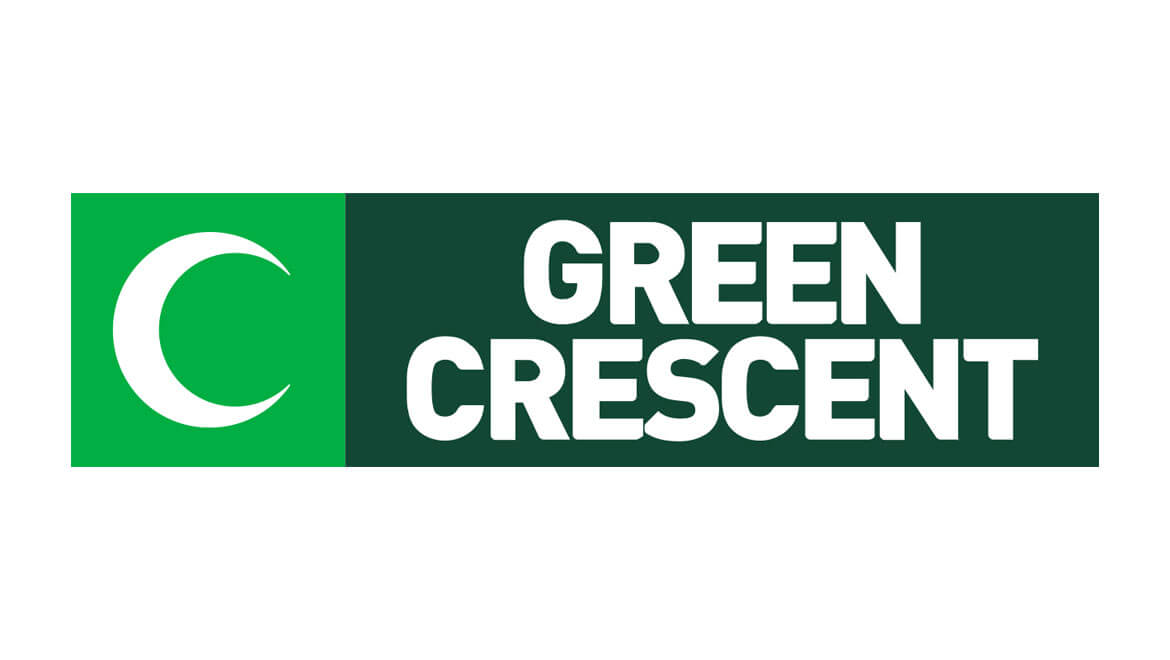 3. International Congress of Technology Addiction hosted by Green Crescent
Hosted by the Turkish Green Crescent Society, 3. International Congress of Technology Addiction brought together specialized experts in Istanbul on May 3rd and 4th, 2016. 1200 participants attended the two-day congress. Experts delivered speeches and shared findings of their recent researches focusing on essential topics such as internet, video gaming and television addiction, cyberbullying, mobile phone addiction, social media and shopping addiction.
Green Crescent hosts an international Congress which ensures detailed discussions and presentations on technology addiction, one of the rapidly emerging problems of our era. The opening of the congress was honoured by Her Excellency First Lady Emine Erdoğan and Minister of National Education Prof. Nabi Avcı, Minister of Family and Social Policies Mrs. Sema Ramazanoğlu, President of Culture Society and Family Association (KULT) Dr. Gülşen Öztürk and President of Green Crescent Prof. Mücahit Öztürk. Supported by KULT Association and Ministry of National Education, the congress gathered many national and international experts under the leadership of Green Crescent.
Emine Erdoğan: "Virtual relations destroy families"
Starting her speech by thanking Green Crescent for its efforts in the field of addiction, Her Excellency First Lady Emine Erdoğan stated that technology influenced our habit and life styles. Mrs. Erdoğan stated "We used to look up encyclopaedia or dictionaries to find answers to our questions, we used to communicate face to face, and we used to send letters to our friends and family. At the moment, we see our family through the internet, we search for information on the internet. Our children sit in front of computer to play games instead of playing outside. We shop and do our transactions on the internet. There is no doubt that these methods save us time. However, the problem is that it makes us addicted to itself. Social web sites and online games are at the centre of our lives nowadays. Even at social gatherings, technology comes before human relations. Technology not only moves us away from our traditions as well as sports and art but it also causes health problems due to magnetic waves we are exposed to while using several technological devices. We should protect our children as much as we could. It is now known that there arises problems such as restiveness and intolerance when children spend too much time on the internet. They are also more likely to not empathize with others. Virtual relations destroy families."
Pointing out to the fact that habits constitutes more than 40% of human behaviours, Mrs. Erdoğan urged parents to be role models for their children and to teach them how to use the internet responsibly. Mrs. Erdoğan reminded that if used responsibly and properly, it is a great opportunity; and she added "How one use his time gives an important clue on his quality. We should open up space in our live for books, art, sports and face-to-face communication."
Minister of National Education Prof. Nabi Avcı: "Technology is always with us; we should take precautions before it becomes an addiction"
Speaking at the opening of the congress, Prof. Nabi Avcı expressed that we no longer have family talks and neighbourhood relations due to the pressure from virtual world. Explaining about the threats targeting our children in cyber world, Prof. Avcı introduced Ministry's Education Information Network (eba.gov.tr). Prof. Avcı said "This search engine offers useful content, beneficial games and applications to children as well as listing safe web sites on the internet. It is no wonder that technology will occupy more time in young people's life day by day. We need to take precautions, raise awareness and be informed in order to prevent this from leading to an addiction."
Green Crescent President Prof. Öztürk: "Green Crescent delivers training on technology addiction to all groups of age across Turkey"
Thanking all participants and those who contributed to the congress, Green Crescent President Prof. Öztürk said that throughout history, Green Crescent expanded its fields of activities so as to answer community's needs. Being founded to fight against alcohol addiction, it now works against tobacco, drugs, gambling, and technology. Prof. Öztürk stated "As Green Crescent, we hold a large scale and international event each year. This year's international event was allocated for technology addiction. Remembering that first and second congresses were held in Istanbul with efforts from my side as well, I would like to express my pleasure for organizing the 3rd International Congress of Technology Addiction with the leadership of Green Crescent. So, by organizing three congresses in Istanbul, I believe we contributed a lot to raise awareness on this matter at an international level."
Prof. Öztürk warned of unexpected negative results caused by rapid improvement and spread of new generation tools. He continued his words as follows: "That's why Green Crescent included concept of technology addiction in its field of activities while focusing on what we call "chemical addictions"such as tobacco, alcohol and drugs. In recent years, we have witnessed raising threat of behavioural addictions such as gambling, eating and shopping particularly among young generation all around the world. As Green Crescent, we developed the most comprehensive structured school-based prevention program called "Addiction Prevention Training Program of Turkey (TBM)". We cooperate with Ministry of National Education in order to disseminate TBM content to 20 million students through school counsellors. Unlike other modules, trainings on technology addiction within TBM start at kindergarten level.
In addition to other addiction types, we delivered trainings on technology addiction to Ministry of Youth and Sports and youth leaders; Directorate of Religious Affairs and religious officials across Turkey; vocational and professional counsellors. Green Crescent endeavours to contribute to scientific vision of our country in addressing addictions through its e-library, publications, and master and doctorate level scholarships."
Emine Erdoğan calls on mothers: "Do not leave your child at the hands of screens"
First Lady Emine Erdoğan sent a postcard from a mobile post office at the congress venue to all mothers to draw attention to technology addiction. First Lady Erdoğan noted "Let us protect our children from technology addiction. Let us be role models by adopting a human-centred perspective in our lives."on the post card, and she congratulated all mothers on Mother's Day. Minister of National Education, Prof. Avcı, wished on his post card that all students use technology in a responsible manner.
National and international scientists, decision-makers, academicians, school counsellors, psychologists and social workers were among the participants at the congress. Prof. Mark Griffiths, Gary Wilson, Dr. Kenneth Woog, Mary Sharpe, Dr. Michael Rich, Darryl Mead, Prof. Young Yim Doh and Prof. Kemal Sayar were some of the notable speakers of the congress.
Experts discussed problems that come along with technology addiction and that pose a great risk particularly for young people and kids. Focusing on especially pathological internet use, video gaming addiction, mobile phone addiction, social media, online gambling and shopping addiction, cyberbullying and cyber security; experts shared their opinions on how to tackle this problem and what to do to ensure safe use of internet. There were also sessions at which health problems caused by such addictions were explained.
The two-day congress consisted of simultaneous conferences and panels.