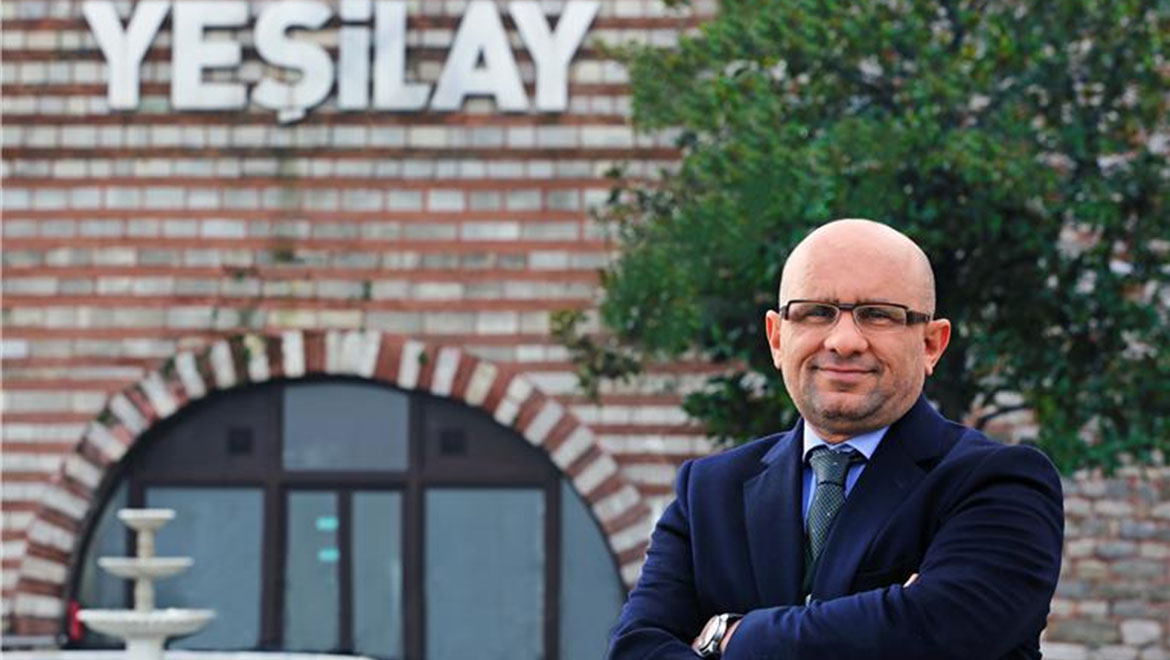 A Call to Families From Green Crescent President Prof. Dr. Mücahit Öztürk: "Do Not Leave Your Children Unattended, Talk With Them"
Fighting integrated with five addiction types in the world and standing among the global examples with its genuine models, Green Crescent called for an all-out solidarity on 26th June International Day Against Drug Abuse and Illicit Trafficking.
According to the 2019 data of the UN's yearly report, the last year's number of drug addicts as 31 million is recorded as 35 million this year. In addition, European Monitoring Centre for Drugs and Drug Addiction's yearly World Drug Report's 2019 data shows that; in the EU the number of individuals using lifelong drugs between the ages of 15-64 surpasses 55 million. Relative to 2017 year's predictions, as one of the major reasons of the high numbers in this year's report is shown as the increase of knowledge of the increase of drug use by new researches done in the world's top populated zones India and Nigeria.
There is a drop in targeted gain from 2009 to 2019…
When the report is comprehensively reviewed, one can see that the drug use disorder as a global health issue is growing at an accelerating rate against humanity. Especially more realistic with the data added from high population countries to the report, it shows that we are in an age that requires more attention and precaution. The 2019 results of the procedures designated to fight against substance abuse disorder in 2009 are much lower than targeted gain. Within this frame in the last ten years, in addition to substance use, also the increase in consequent health problems are observed.
In addition to consciousness and awareness-raising activities, Green Crescent also takes an active role in the prevention field.
Green Crescent continues its processes with its approach of a goal of nationally or internationally, completely eradicating drug use. Within this scope, Green Crescent positioned its main strategy as; fighting against substance use with a preventive approach. Green Crescent is ensuring that this strategy is applicable to special parts of society, primarily children and youth, in its activities. With its YEADAMs spread to 30 centers, and Turkey Rehabilitation Centers planned to be live in 2019 which provide inpatient treatment, Green Crescent is disseminating its prevention, protection and rehabilitation services across Turkey against drug addiction. On the other hand, aiming to create awareness with educational programs, Green Crescent is also providing educational service to all age groups from kindergarten to adulthood, from Edirne to Ardahan. With the addiction prevention based Addiction Prevention Training Program of Turkey (TBM) which is unique in the world, and started across Turkey, 10 million students and 2 million adults have been reached. In addition to fast paced activities to increase awareness in the fight against addictions, with the free of charge psycho-social and rehabilitation support to addicts and their families, each day more and more addicts are reintegrated into life by Green Crescent.
The Biggest Supporters of Green Crescent are Families
Indicating that the European Monitoring Centre for Drugs and Drug Addiction (EMCDDA) and the UN data in 2019 present there is an overall increase in the number of drug users and addicts in the world, Green Crescent President Prof. Dr. Mücahit Öztürk highlighted they will present integrated solutions with the Green Crescent Consultancy Centers (YEDAM) that work in full capacity in the fight against addiction, and continued: "Unfortunately the evil that introduces the youth to addiction is very close. We are trying to be closer than this evil, as a protector. The reintegration of our youth back to life as respectable and productive individuals, free from addictions, is our responsibility." Highlighting everyone has important responsibilities in the all-out fight against addiction, he said "All along our free of charge therapeutic service to addicted individuals, our greatest supporters are our families. Within this process, their correct psychological connection and relationship is crucial. And I want to call out to our most precious families: Take care of your children, talk to them. You can use yedam.org.tr to get information about addiction, and call 444 79 75 YEDAM hotline for any kind of questions."
Green Crescent has organized awareness raising activity in the International Day Against Drug Abuse and Illicit Trafficking
Green Crescent's activity in Kadıköy Square raised interest. In the activity, among the famous artists Aydilge, Bahadır Tatlıöz, Melikzade Çinara and Burak Arslan wrote messages stating the importance of the day. In addition to this, Mobile Knowledge Contests were organized throughout the activity. Awards were presented within the scope of the contests.