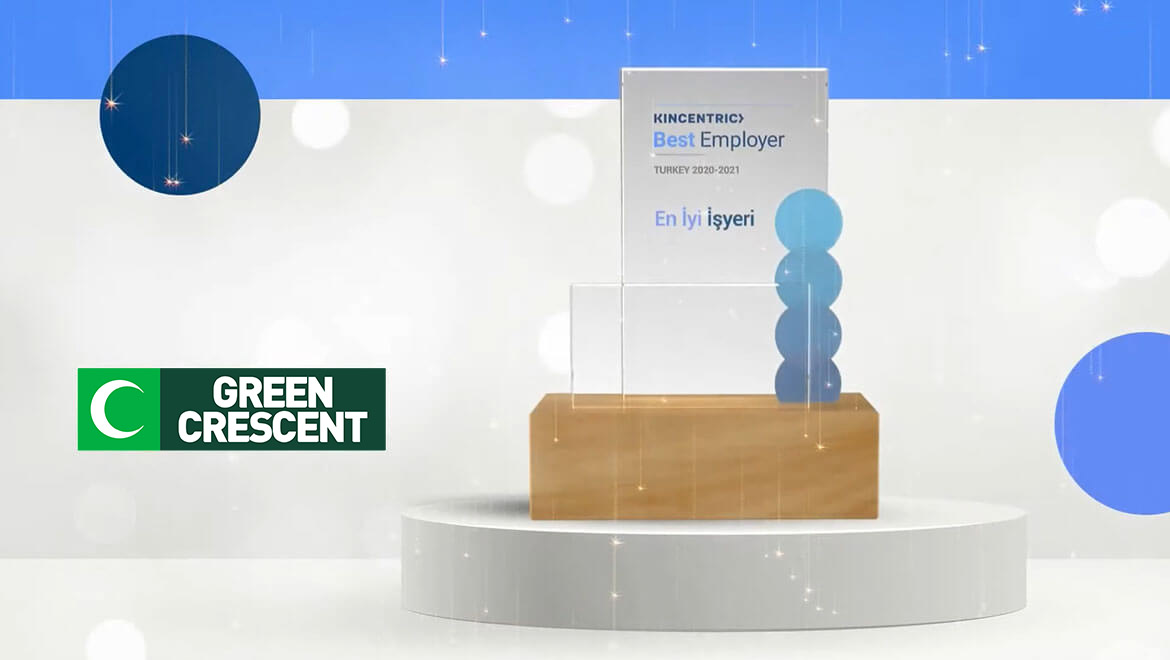 Green Crescent Accepts Its Award for the Best Employer of Turkey
Continuing to maintain its efforts to tackle addictions for more than a century, Green Crescent received the "Kincentric Best Employer" Award in 2021. M. Nurullah Atalan, the General Manager of Green Crescent, accepted the award, recipients of which are selected following evaluations of employee commitment, as well as agility, leadership, and skill indices.

Expressing his gratitude for Green Crescent being awarded the "Best Employer of Turkey", General Manager M. Nurullah Atalan said: "I would like to thank my professional volunteer friends for their efforts, with whom we always walk side by side as we pursue our goals and carry out activities. The key for us to experience the happiness and pride of success together is that all of our teams have embraced this journey by participating in this process 'wholeheartedly'. As it has been for 102 years, we will continue to work to give our best for the Green Crescent's addiction prevention efforts in the national and international arena together in the upcoming period, with the same spirit and determination."

The global Best Employers Program has been implemented in 78 different fields for 20 years. The program has been implemented in Turkey since 2006, and is characterized as the research on workplaces with the broadest participation in Turkey.