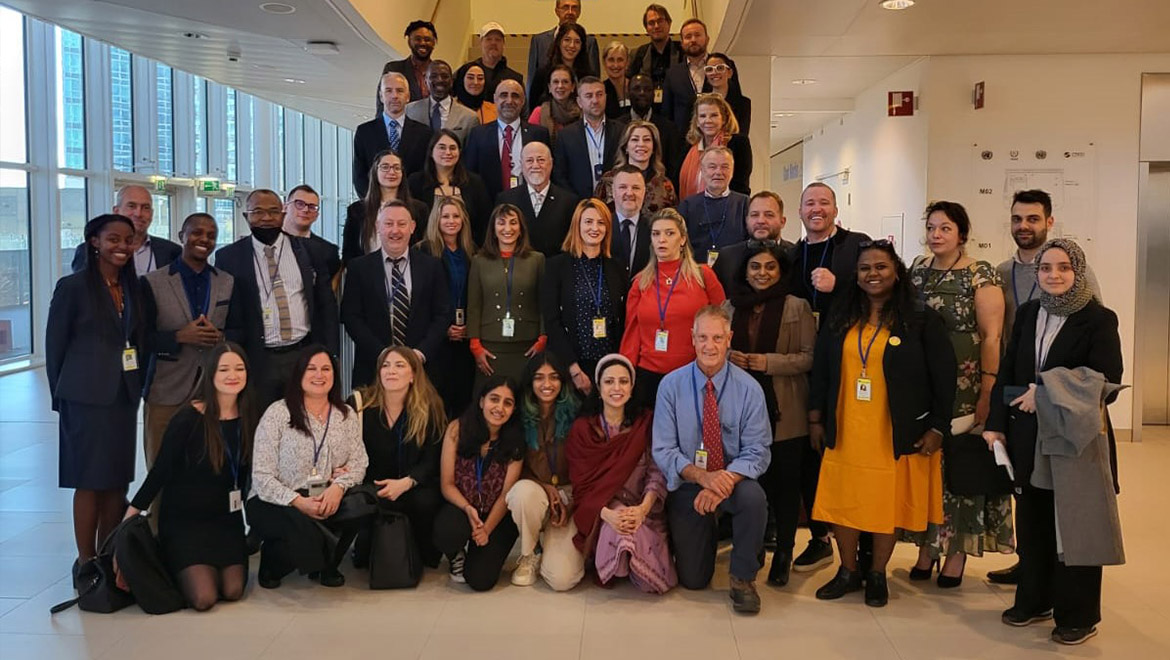 Green Crescent Shared Its Practices and Experiences at The United Nations Office at Vienna
The 66th Session of the Commission on Narcotic Drugs (CND) took place in Vienna, the capital of Austria during March 13-17 to jointly discuss the world drug problem. The Turkish Green Crescent Society shared its experiences and knowledge with the commission comprised of member state representatives, international institutions and non-governmental organizations with 9 different presentations in 18 sessions that the Turkish Green Crescent had organized together with 16 Country Green Crescents. 97 Country Green Crescents from different parts of the world followed the commission online.

The works compiled from the International Green Crescent Cartoon Contest, organized by the Green Crescent every year to raise awareness against addictions, were presented to the visitors on the first day of the commission, which continued for five days enriched with side events and exhibitions in addition to the official sessions.

A written statement was published on the effects of synthetic drugs, especially the use of methamphetamine by young people in Türkiye. The statement, published on the United Nations website, called on states, international organizations and non-governmental organizations to cooperate in the prevention, treatment and rehabilitation efforts to tackle synthetic drug trafficking and protect young people and communities.

The Turkish Green Crescent Society, which has organized 58 side events since 2016 together with the Country Green Crescents, stated that it will continue to convey its activities in the international arena and at CND.