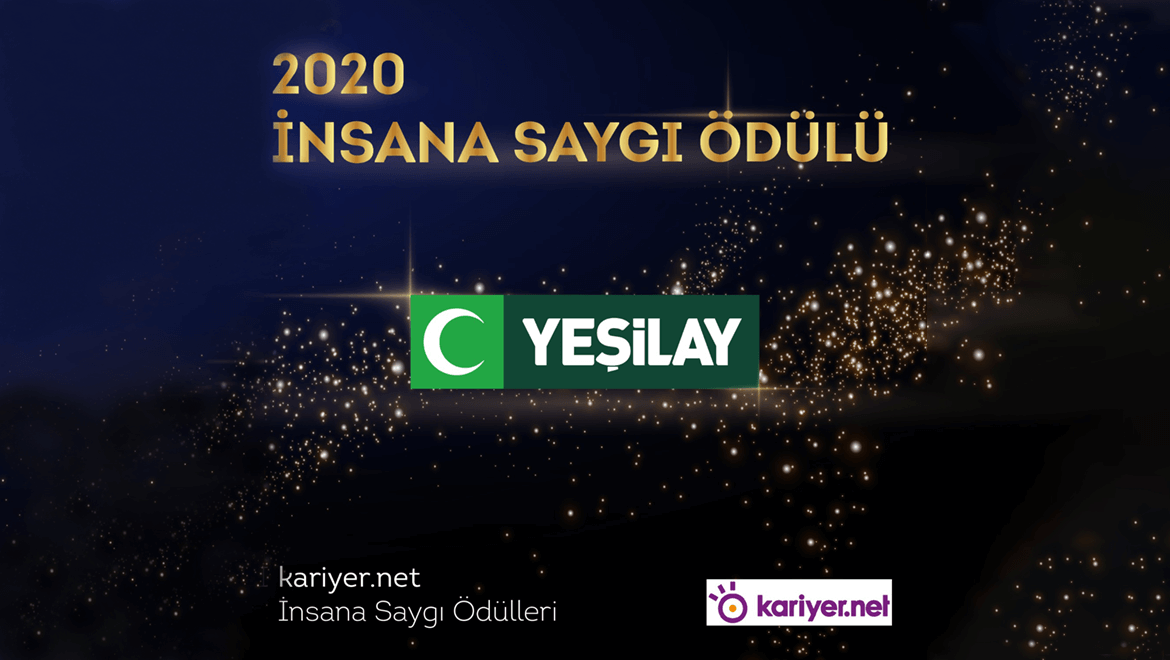 Green Crescent Wins Human Respect Award for the Third Time
In recognition of its efforts to tackle addiction for more than a century, Green Crescent has, for the third time, received a Human Respect Award, from Kariyer.net, Turkey's leading online employment platform. Green Crescent regards its employees as its most valuable asset, referring to them as "volunteering professionals" throughout their career in the Association after they pass the introductory phase, and has been granted this award in recognition of its Human Assets model in which focus is on development, reflecting the spirit of a "civil society". The award is one of many received by Green Crescent to date.

Green Crescent General Manager M. Nurullah Atalan said that they were delighted to receive the award, having been selected based on an assessment by various platforms of the value they ascribe to their employees. He went on to say:

"Green Crescent regards its employees not as human resources, but as human assets, and our Human Assets policy is based on these assets and their goals. Our organizational structure is gradually expanding and our recruitment processes are conducted in accordance with the principle of transparency. We attach great importance to providing rapid feedback to all candidates. As an NGO that strives to make Turkey an exemplary and leader country in the field of addiction prevention, we regard all our employees as "volunteering professionals". We are proud to receive this Human Respect Award for the third time in recognition of our operations, which are supported by a vision that is dependent on our human assets."

Recipients of the Human Respect Award, which are presented by the online employment platform Kariyer.net, are selected based on assessments of various criteria, including the time taken to inform applicants of the results of their application, the preparation of questions customized to each candidate, the recruitment of at least 50 people and receiving a minimum of 20,000 job applications.