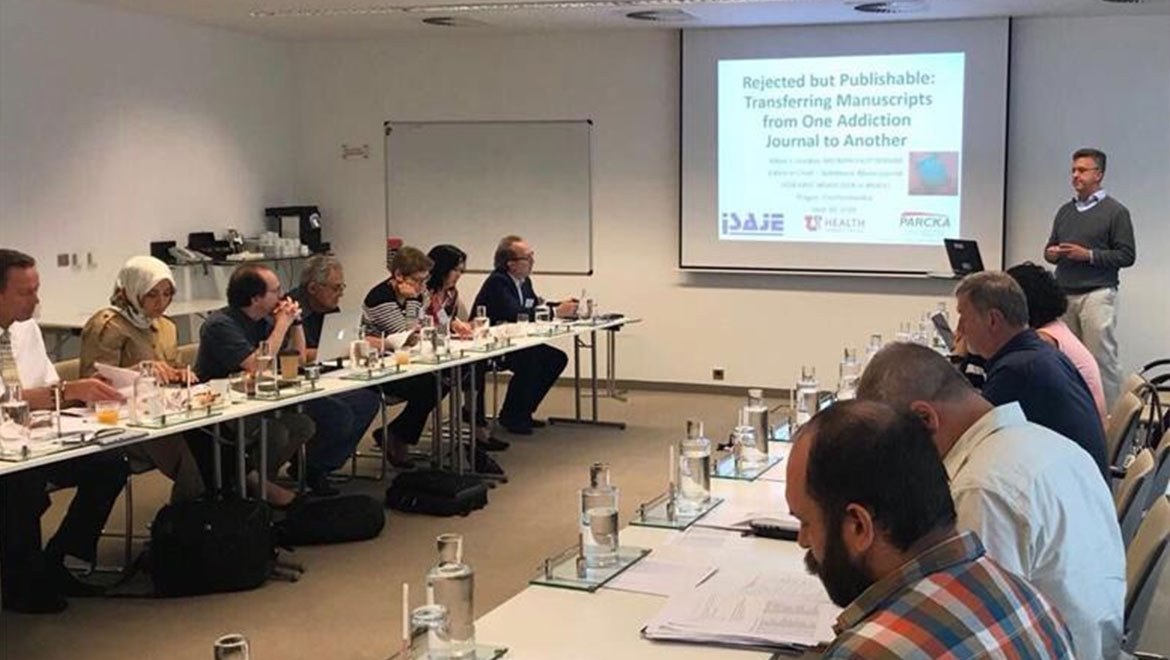 Turkish Green Crescent attended The International Society of Addiction Journal Editors Annual Meeting (ISAJE)
Turkish Green Crescent General Manager Sultan Işık and Scientific Board Member Prof. Dr. Tolga Arıcak attended the International Society of Addiction Journal Editors annual meeting (ISAJE). Addicta which was published by the Turkish Green Crescent, took place in the Union's agenda.
The International Society of Addiction Journal Editors (ISAJE) held its annual regular meeting this year in Prague, the capital of the Czech Republic. Turkish Green Crescent General Manager Sultan Işık and (together with) Scientific Board Member and Addicta Executive Editor Prof. Dr. Tolga Arıcak attended the meeting. The ISAJE annual meeting provided an opportunity for editors to network, discuss shared challenges and solutions and keep up with new developments. In this meeting, editors' networking, shared challenges, solution proposals and new developments were discussed.
ISAJE, which we have been a member of it since 2015 with the peer-reviewed academic journal Addicta, represents approximately half of the known journals in the world that publish peer reviewed articles on alcohol, drugs, tobacco, gambling and other behavioral addictions.
In 2014, Turkish Green Crescent started publishing its academic journal Addicta: The Turkish Journal on Addictions, which included research articles on addictions, and soon became an important member of the Union with its publications in English and Turkish. Addicta, which is accepted as a reference publication by ISAJE with its content, is published twice a year in addition to its special issue.
Addicta encourages scientific studies in the field of addiction
Addicta which is the one and only peer-reviewed publication in Turkey, in relation to addiction, aims to do international and interdisciplinary studies, becoming a channel for scientific studies, producing quality discussions about addictions, as well as contributing to shape addiction policies in Turkey. Within this framework, the main research headings of the journal include, specific studies from different disciplines, experimental and clinical studies, political analyses, case notifications, and book assessments.
The journal Addicta is intended to open doors to important initiatives in Turkey on preventive, rehabilitative and treatment related public health studies in addictions, such as alcohol, drugs, technology, gambling etc. The journal is published in English and other foreign languages, and it is filled an important gap, in the vision of public health in Turkey.