3rd International Congress of Technology Addiction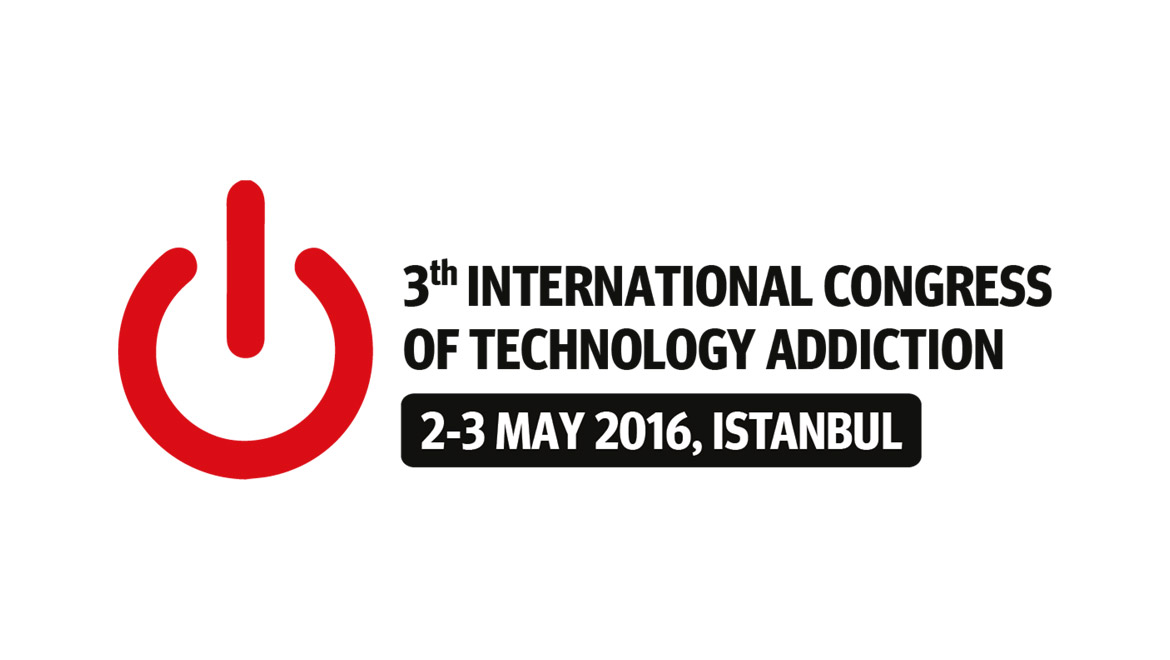 Internet has become an inevitable part of our daily life. It is used for various purposes from academic researches or business transactions to recreational activities or communication. With the advances and developments in technology and internet, information has become more accessible and available for everyone. That clearly led to an excessive preoccupation with online sources, and as a result, symptoms of pathological internet use are observed in individuals across all age, social, and economical ranges.
As with other types of addiction, technology addiction seriously impacts an individual's daily life. Low self-esteem, depression, anxiety, trauma, distress, conflict in marriage and family, sleep deprivation, poor academic and job performance are only a small bit of the results of technology addiction. The need to be online all the time cause problems for individuals at, for instance; school, home, social settings or work. Studies also show that there is a strong correlation between excessive use of internet and psychological disorders.
Technology addiction, therefore, is a serious condition the symptoms of which need to be meticulously investigated by clinicians. What is more important is to create an awareness on technology addiction to encourage the proper use of technology in society. However, most countries still do not recognize technology addiction as the result of addictive behaviours; and this challenges practitioners to improve their experience and expertise.
To create and raise awareness on the misuse of technology, 1st International Congress of Technology Addiction was jointly organized by Culture Society and Family Association (KULT) and the Ministry of National Education in 2012 in Istanbul. The congress, for the first time in the world, gathered outstanding researchers and experts from notable universities and research centres of the world such as Prof. Susan Greenfield, Prof. Mark Griffiths, Dr. David Greenfield, Dr. Aric Sigman, Dr. Chien Chou as well as Turkey's pioneers in this field. To pursue its success, II. International Congress of Technology Addiction was organized in 2013 with the participation of Assoc. Prof. Michael Rich, Dr. Elias Aboujai, Prof. Dr. Gary Small, Prof. Dr. Alexander Voiskounsky, Prof. Dr. Mark Bauerlein, Dr. Tao Ran, Dr. Cherly Olson, Gerard Jones, and many more.
With the aim to continue knowledge and experience sharing and to open a space for experts where they can share their recent works, the Turkish Green Crescent Society will organize the 3. International Congress of Technology Addiction in collaboration with the Ministry of National Education and Culture Society and Family Association (KULT) in May 03 – 04, 2016 in Istanbul.
The congress will provide a unique opportunity for researchers and practitioners across countries and disciplines to discuss latest findings on prevention, treatment, and risk factors of technology addiction. Social perspectives on technology addiction, outlining new technology related addictions, the neurological aspects of technology addiction on youth, new challenges and media literacy will be covered during the two day program with the participation of distinguished speakers and specialists around the world.